Larry E. Ness Ph.D.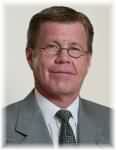 ---
Larry Ness, Ph.D. is the President/Owner of Ness Group International.

Larry is a former member of the U.S. Secret Service, where he was also a Faculty Member with the Federal Law Enforcement Training Center.
He served as a Corporate Security Director for a major Utility, and was Executive Director for the Electric Power Research Institute, Dallas, TX.

Larry also served as Chairman of the North Dakota Parole Board, was past member of the North Dakota Pardon Board, and was President of the Board, Heartview Foundation, a drug and alcohol treatment facility.
He is a seasoned speaker and has given numerous presentations on Utility/Energy Security, published articles on Security in national Energy Publications and recently completed writing a 400-page book entitled "Protecting Our Nations Utility/Energy Infrastructures".
Larry holds a Ph.D. in Criminal Justice Management.


Ashley K. Ness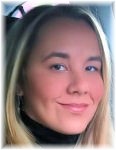 ---
Ashley K. Ness is a Licensed Private Investigator, Security Consultant, Commissioned Security Officer, and Personal Protection Officer (PPO).

Ashley specializes in Criminal Background Checks, Due Diligence Checks, and provides Private Protection Services to High Profile Executives. She is also a certified EMT (Emergency Medical Technician) with field experience responding to emergency medical situations.
Ashley has an excellent management, marketing background with in-depth experience working with crisis management situations which include on site experience working closely with the Hurricane Katrina evacuation process in New Orleans. Ms. Ness additionally has expertise conducting large scale security assessments in the areas of Physical Security, Cyber Security, Bio/Chemical Security in the Utility/Energy industry and the Service Industry.
Ms. Ness attended the University of New Orleans where she majored in Hotel/Restaurant/Tourism and also attended Delgado Community College (New Orleans) where she majored in Nursing.